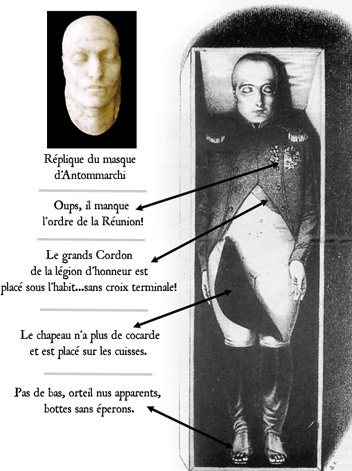 drawing by Rigo " Opening of the 1840 coffin "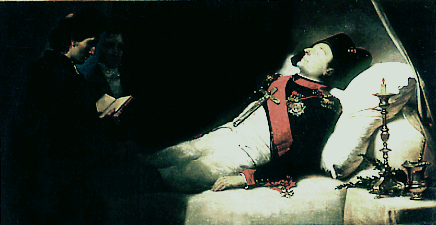 painting by Ary Scheffer " Napoleon on his death bed in 1821 "
These indices let us questioning the exact identity of the corps that is supposed to be Napoleon 1st.
If there isn't a proof in the real judicial sense, a analysis of the DNA of the piece of the corps resting in the Invalides, taken by Dr Guillard (see the mail of Lt-Col Chaduc) and a comparison with the DNA of the descendants of Caroline Bonaparte would be enough.
In the case that both DNA matches, the affair could be closed, such as the one of the eventual survival of Louis XVII. On the other hand, the opening of the imperial tomb in the Invalides would be legitimate.
Get answers to your questions at our forum :l´Énigme des Invalides!

Please fill in our visitor's book.





©2000-2003 Bruno Roy-Henry "l' EmpereurPerdu.com "